PNP: Raps filed vs. suspects in dying of PWD guy in Palawan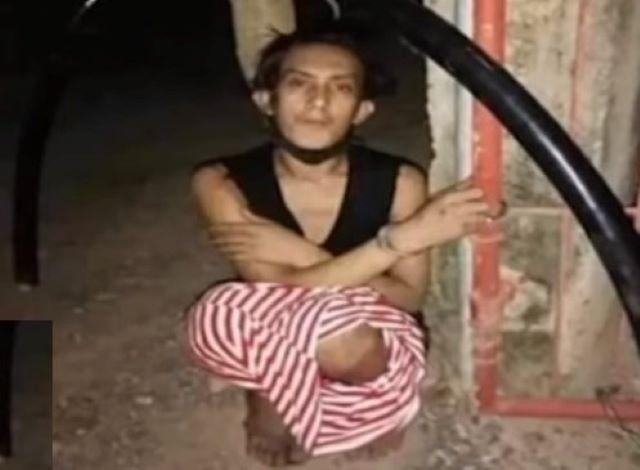 Complaints were filed in opposition to two suspects, together with a councilor, within the alleged torture ensuing within the dying of a person with psychological incapacity in Coron, Palawan.
According to a "Balitanghali" record through Emil Sumangil on Friday, the criticism was once filed in opposition to councilor Paul John Abe and civilian Jules Mayo for alleged violation of the Anti-Torture legislation, following the dying of 23-year-old Carlo Layaog, who was once accused of stealing cable wires in Barangay 3 in Coron.
The suspects declined to provide their statements to GMA News.
"They are not trying to escape and they will face the allegation against them," stated Police Captain Ervin Plando, Chief of Police of Coron, Palawan.
According to Coron, Palawan PNP, Layaog extraordinarily suffered, in accordance with his medico-legal exam.
"The victim had laceration on parietal (head) area… Multiple hematoma on upper and lower extremities, abrasions in upper chest and right wrist, his right wrist seemed to have been sawed [off], and he had traumatic brain injury. He had a head injury coming from a blatant force," Plando stated in a mixture of Filipino and English.
"To inflict harm on people then take a video and boast on it is not in barangay officials' hands. They will be charged with Grave Abuse of Authority and Physical Injury," stated Department of The Interior and Local Government undersecretary Martin Dino in Filipino.
Layaog's family members additionally sought after sure Coron PNP body of workers to be investigated.
They claimed Layaog was once dropped at the police station at 7 a.m. however was once dropped at the clinic already at 4 p.m.
"Ang mga pulis, lalo na ang sa Coron ay haharap sa tungkulin nang maayos (Cops, especially those in Coron will fully cooperate to the incident)" Plando stated.
The police stated the suspects at the back of the alleged torture of Layaog could have hidden the proof used within the assault.
Venus Laderas, mom of Layaog, stated her son was once mentally challenged.
In a remark, the Commission on Human Rights (CHR) stated it has already performed its investigation into Layaog's case.
"CHR condemns any act that amounts to torture or cruel, inhuman, or degrading treatment or punishment, as also suggested in this incident. CHR, as the country's independent national human rights institution, has repeatedly emphasized that any form of torture, may it be inflicting severe mental or physical pain or suffering on somebody else for a specific purpose, is illegal. Freedom from torture is a non-derogable right," stated CHR deputy spokesperson, Marc Louis Siapno.
"Apart from our independent probe, we welcome the investigation of the Coron Municipal Police on the case. CHR extends our deepest sympathies to the family of Carlo," the CHR stated. —LBG, GMA News